To get this bonus just follow the tutorial and in 19 steps you will have your bonus of $10 free at BetMost Poker!
1.Click Here to go to the page of PokerInside or click on the image at the top of the post, and when you are there click on "Sign Up for FREE.".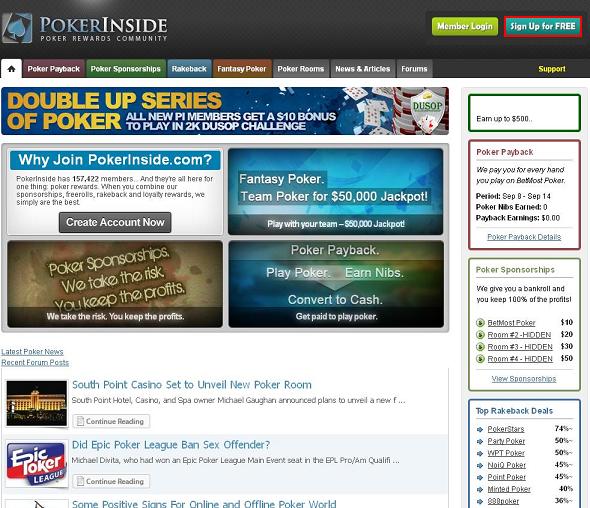 2.Now fill your data in the registration form.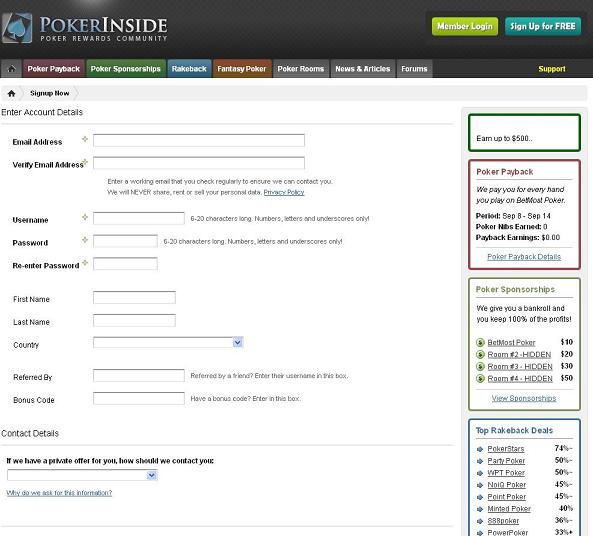 3.Next click on "Send Verification Email" to make the verification of your email.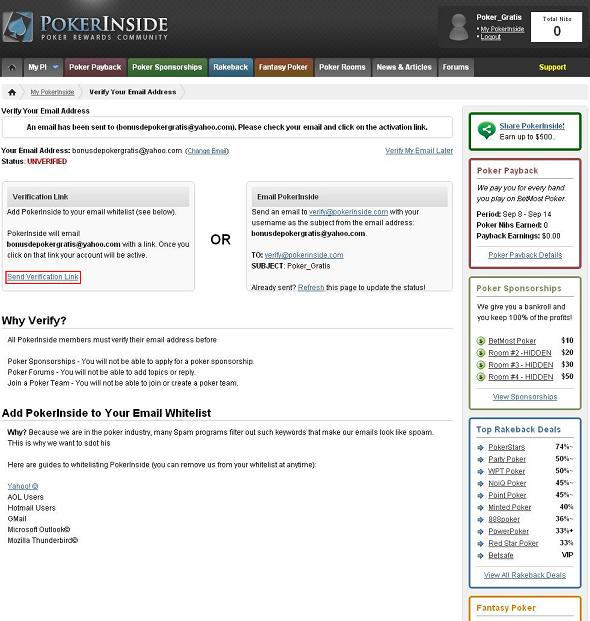 4. Now go to your mailbox and click on the activation link as you see in the image.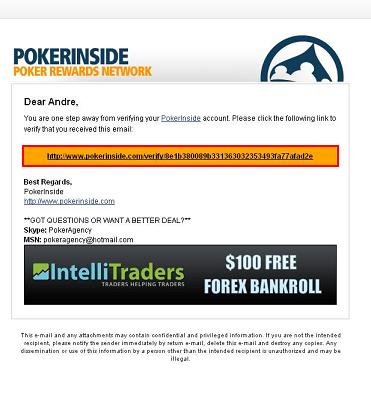 5.Then click on "BetMost Poker" in red as you see in the image.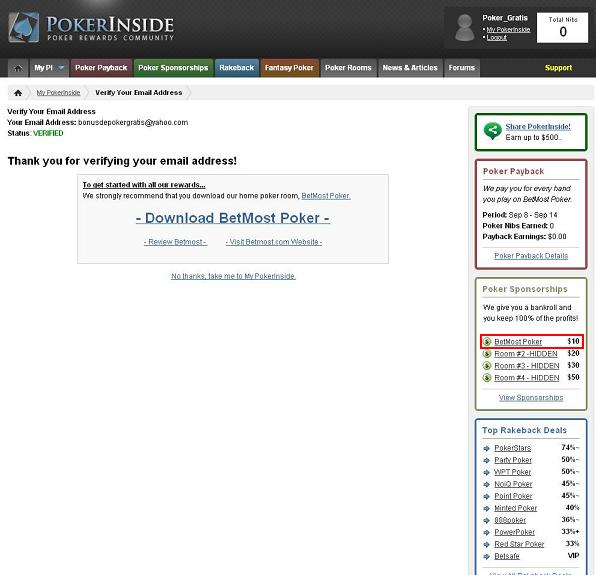 6.Now should click on "August $10 Instant bonus...." as it is in the image and do not be afraid because the promotion did not ended in August.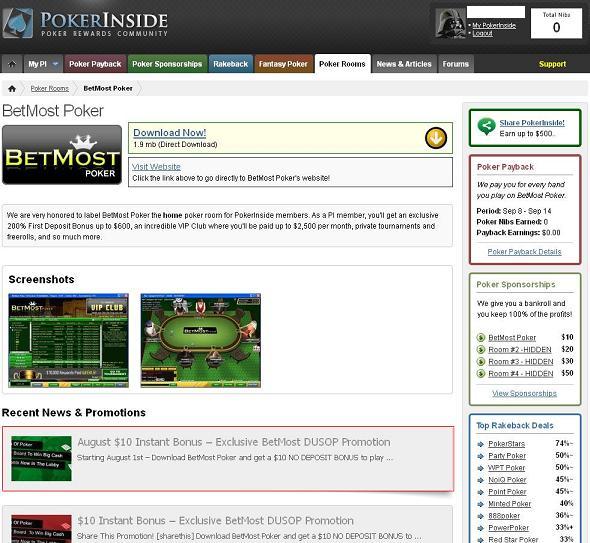 7. Then click on "View Full Promotion".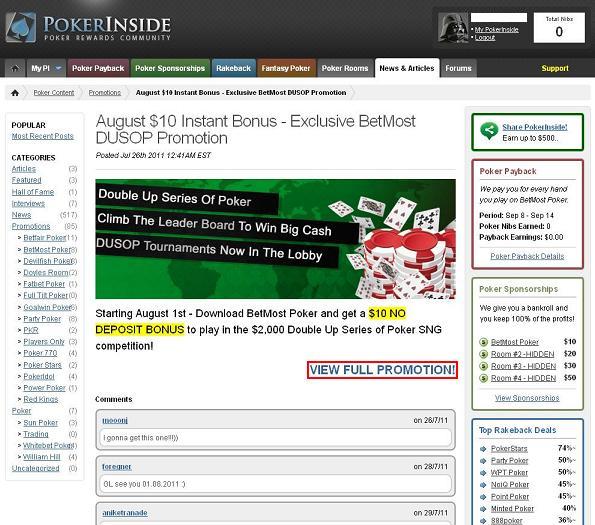 8.Now click on "this link" to download the software of BetMost Poker.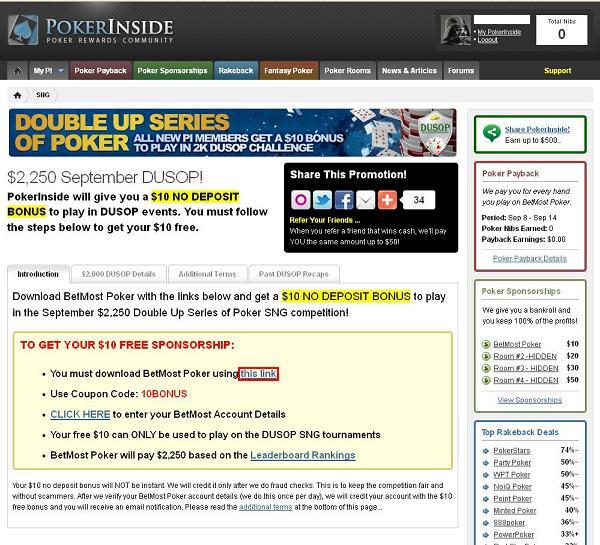 9.Then click on "Save File", do not close this page as you will need to return here later.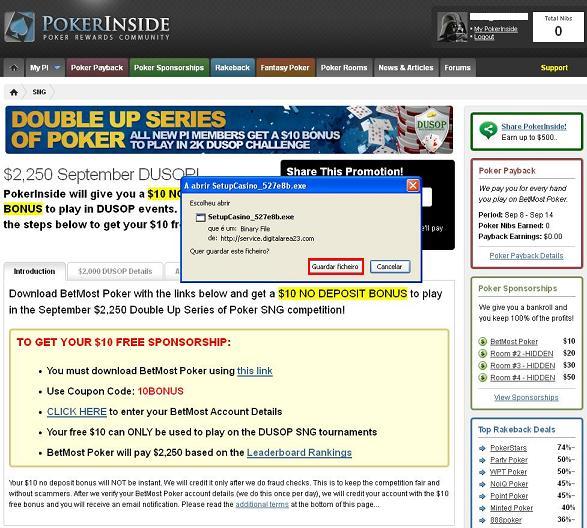 10.Run the installation file and then click on "Next".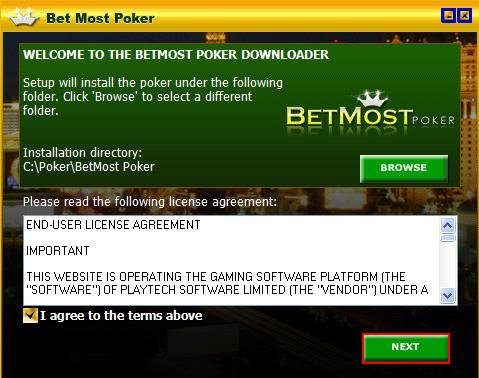 11.The installation alone will continue to download the other required files.
12.When finished installing click on "done".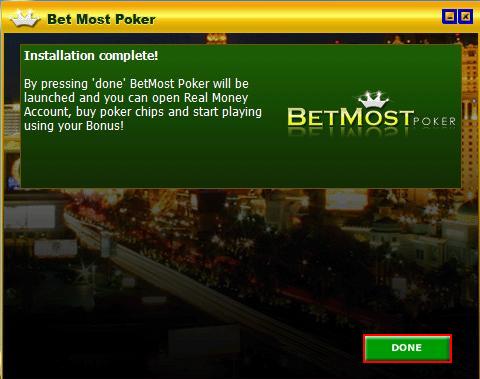 13.Now in the lobby of the BetMost Poker click on "Create Account".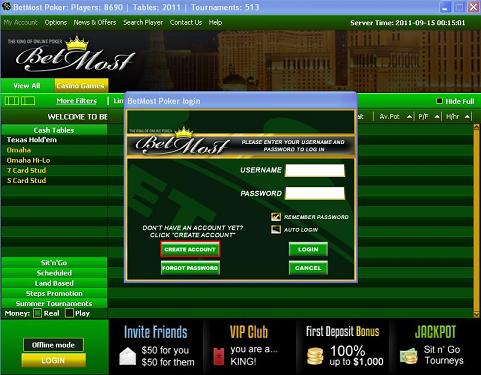 14.Now fill the first page of the registration form.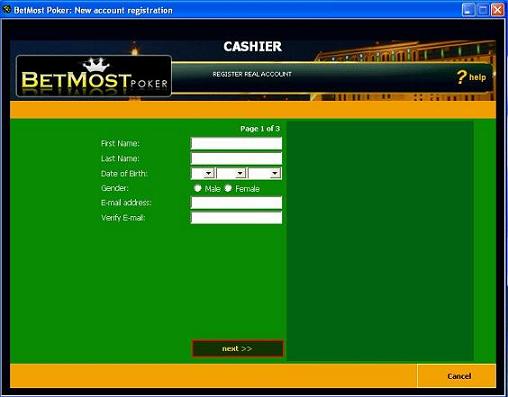 15.Then complete the second page of the registration form.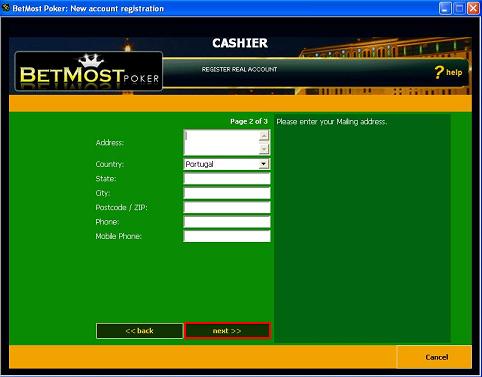 16.You will have to give particular attention on the third page of registration page in the "Coupon Code" put the Code "10BONUS" because if this is not the placed you will not be entitled to $ 10 free.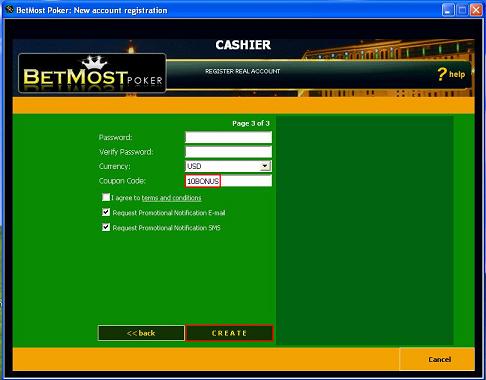 17.When registration is complete write down your username because you'll need it.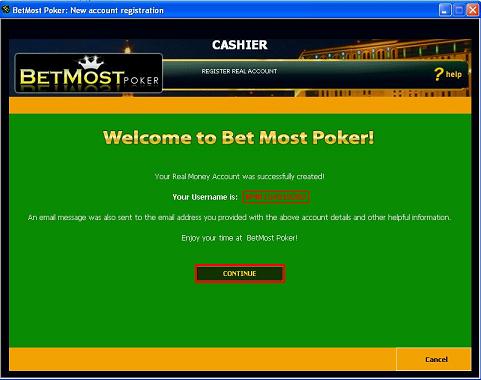 18.Go back to page of PokerInside and click on "CLICK HERE to enter your BetMost Account Details" and then enter your username and click on "Add Account".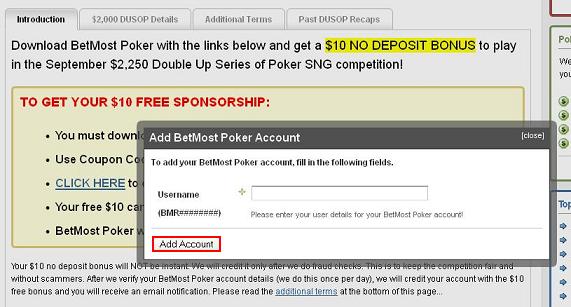 19.Now you will have to wait between 24 to 48 hours for the $10 to be credited into your account.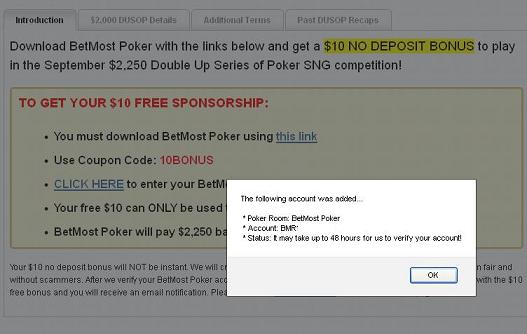 After all this you will get your bonus. Any questions or doubts send an email to suporte@pokersemdeposito.com or expose your question in our forum.